May 27, 2020
Best platforms to land top remote jobs [+$100K/year]
Discover other platforms similar to Toptal, TripleByte and CrossOver
There are 2 ways to land remote work these days: you either apply for companies directly (or via referrals), or you go to freelancing sites and land jobs there. This last kind can be classified in 2 as well:
Non-vetting platforms like Upwork, Fiverr, or Freeeup where you create an account and start applying to jobs.
Vetting platforms where you need to pass 3-4 tough engineering filters to get accepted like Toptal, TripleByte or CrossOver.
I'll talk about the second category here. Yes, you'll probably spend a lot of time in these interviews, but you'll likely get paid 2x or 3x compared to non-vetting platforms.
I myself have worked on some of these and can honestly say it's changed my life.
Toptal
CrossOver
TripleByte
Turing
Arc
Gun.io
Save this post as I'll probably discover some more platforms in the future and update the list. You can also follow me on Twitter, let me know what you think and tell me if you've had any experience with any of these!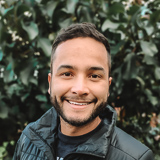 Join the newsletter
I write about remote work, software and personal growth. Subscribe to enjoy my articles every once in a while.