June 24, 2020
How to allow access from anywhere in MongoDB Atlas
Critical step when setting up an API with Vercel
When deploying a MongoDB powered NodeJS API you'll be asked to setup a MongoDB Atlas account with whitelisted connections from anywhere. I got stuck on this part as Atlas enforces you to whitelist specific APIs.
As seen here, the trick is to use a CIDR-notated IP address with value 0.0.0.0/0.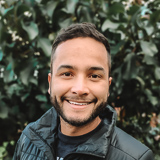 Join the newsletter
I write about remote work, software and personal growth. Subscribe to enjoy my articles every once in a while.